Alexandra Palace is an iconic North London venue, home to all sorts of exciting events! Over the past 140 years, it has been home to amazing entertainers, inventors, innovators - that's why the 'People's Palace' is also the perfect home for budding inventors and their wonderful ideas.
Alexandra Palace invites all local children to start on their very own inventive journey - inspired by the innovative spirit of the adventurers and aeronauts of yesteryear, and by Alexandra Palace itself.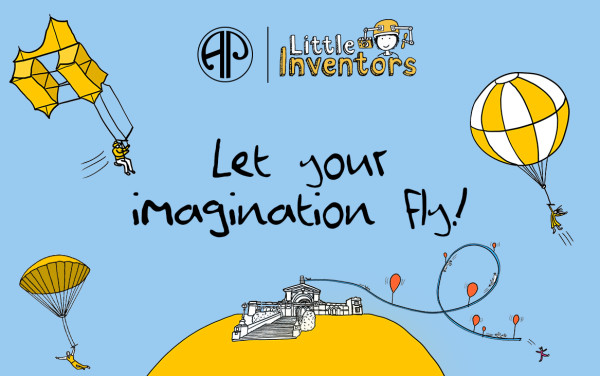 Children in Haringey and neighbouring boroughs are invited to think up and draw their invention idea inspired by Alexandra Palace.
One ingenious idea will be made into a real object and exhibited at Alexandra Palace, and the winner will be invited to celebrate World Inventors Day on 19th of November 2019, before taking their whole class to Go Ape!!
Time to get inventing!!
School workshops at Alexandra Palace!
From January till September 2019, Alexandra Palace will be running Little Inventors Let your imagination fly workshops for schools!
The workshops will introduce children to the spirit of innovation of Alexandra Palace, learning about the entertainers of the past. They will also learn about the Palace, its features and unique position overlooking London while doing activities to stretch their creative muscle.
Book a workshop from the Alexandra Palace website